THE MULTI-PURPOSE TOOL EVERYONE MUST HAVE!
Looking for a perfectly designed multi-tool for maximum functionality and minimum size? This Snowflake Multi-Purpose Tool can be used to open the beer bottle, turn the screw, fix snowboarding, bicycle, toys. It also can be used for outdoor activities, such as camping, boarding, rescue, and something that might be used.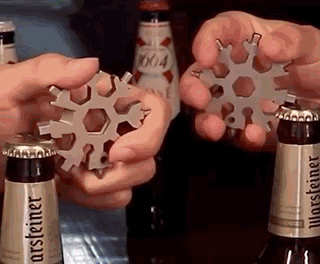 The 18-in-1 snowflake multi-tool is the best tool anyone can have. You get to have multiple uses in one little keychain. Plus, the original snowflake shape is really adorable.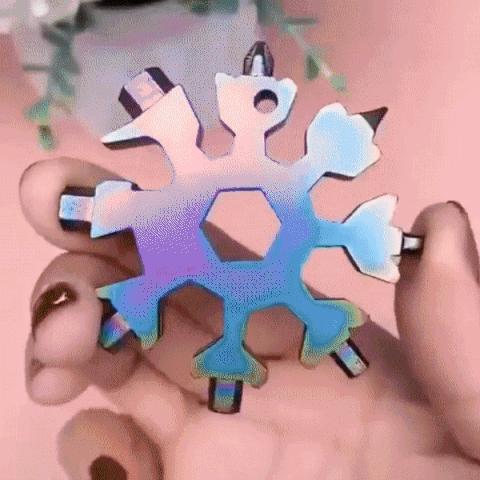 The stainless steel snowflake multi-purpose tool is perfect for crafty people, travelers, or those who occasionally need to fix stuff around them. Not only does it look nice and take almost no space in your toolbox, car, or even pocket, but it also comes with eighteen great uses.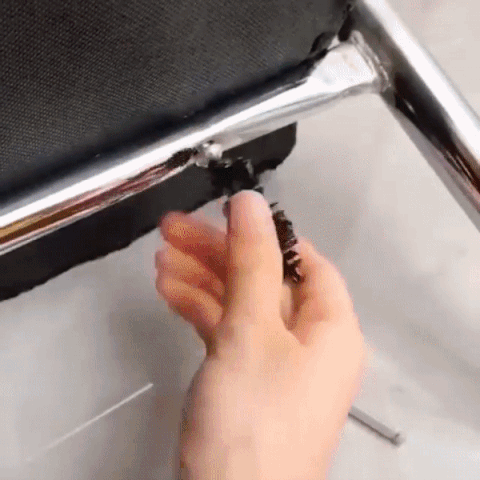 EASY TO USE!
WIDELY USED: This snowflake multi-tool can be used to open beer bottles, rotate various screws, fix skis and bicycles, open cartons, etc. It can also be used for travels, outdoor adventures, sports, camping, boarding, exploration and rescues, and more. It will become an important tool for your daily maintenance.
POCKET SIZE AND LIGHTWEIGHT: Snowflake Multi-Tool only weighs 2.3 ounces and is just over 2 " in diameter, with mini snowflake-shaped design, easy to carry with your pocket. and comes with a key ring, it can be easily hung on the key chains, backpacks, or handbags. The keyring is designed to avoid the possibility of loss.
SPECIAL SNOWFLAKE DESIGN: The unique snowflake-shaped design allows us to creatively use nature's perfect shape to combine with functionality and design in our compact multi-tool.
HIGH-QUALITY MATERIAL: The snowflake multifunctional tool is made of alloy, with high hardness, corrosion resistance, and durability.
SPECIFICATIONS:
Material: Stainless Steel
Product Size: 2.5 x 2.5in