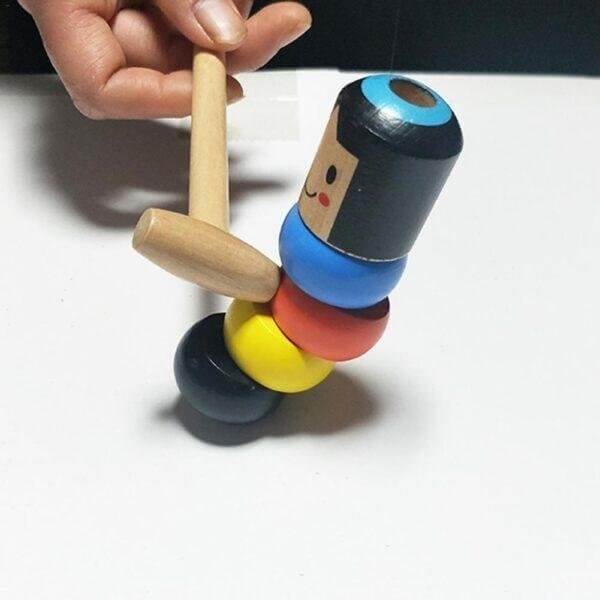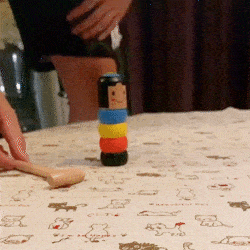 Original wooden magic toy ️ - an original wooden magic game that can stand up from a horizontal position.
Even if taken to pieces, it will re-rise to magic and regain its original shape!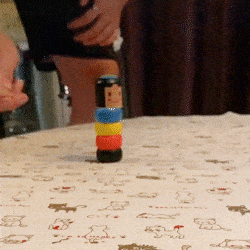 Original wooden magic toy dazzles people at every party and guarantees exciting play for kids and parents alike!

The amazing effect and ease of use of the game will impress your family and friends.
It is designed like a traditional Japanese game that allows you to create a magical effect.
The best gift, the best choice for Halloween and birthdays too.
It can be used in many magic tricks, you can also do your own stunts with it.
Features:
Strong and Sturdy: high-quality plastic material.
An Amazing Magic Toy: When you quickly tap this building block toy with a stick, it will jump very sensitively to avoid the stick. Even if you use a stick to break up the blocks, it can still be restored to its original shape
Educational toys: This magic wooden man can mobilize the childs brain, let him think, how to hit the wooden block toy will not fall, cultivate the childs thinking ability and hands-on ability
Easy to Carry: Mini magic toy, lightweight, easy to carry, you can play anytime, anywhere. You can perform this magic at family gatherings or school evenings to win compliments!
Specifications:
Material: plastic
Color: random
Product size: 10*3cm
Package size: 4.5*4.5*14.5cm
Product weight: 70g
Package includes: 1 x building block toy + 1 x stick + 1 x rope
Note:
It works with a very thin cord that is almost invisible, combined with a special hook that attaches to the ear.